Customized Potentiometers or Position Sensors for Any Application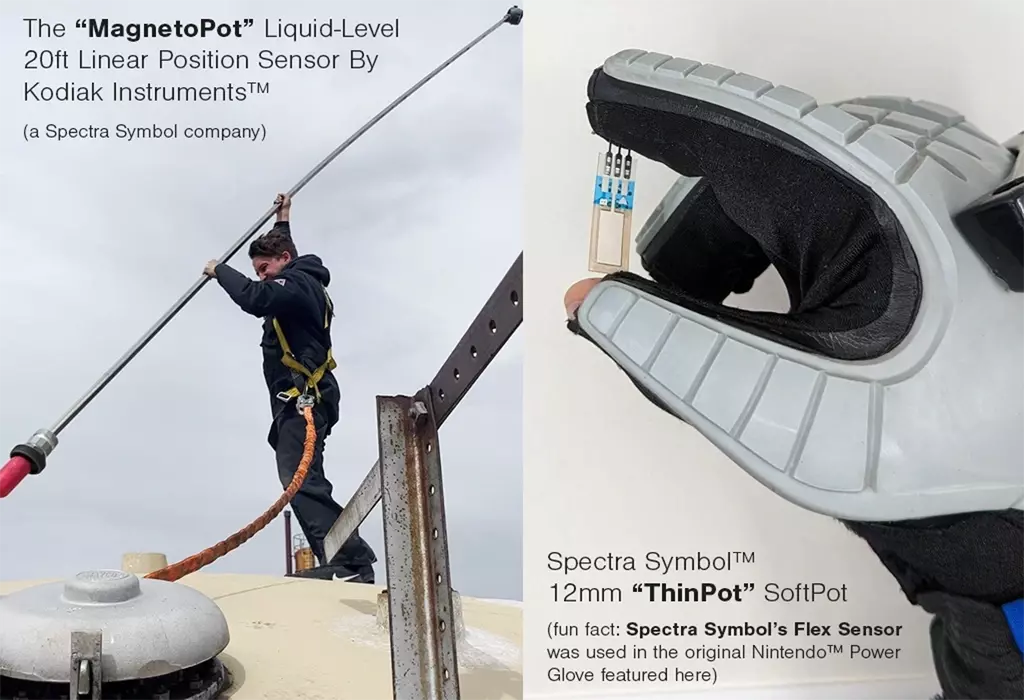 Custom Linear & Rotary Position Sensors & Potentiometers
Spectra Symbol has left its particular mark on the industry by engineering linear position sensors that are smaller and lighter-weight than those of other linear potentiometer manufacturers. Our sensor innovations have helped to streamline and optimize the daily processes of customers across a wide range of industries. Medical, automotive, aerospace, and industrial operations that rely on precision find particular benefit in our sensors' lightweight and malleable designs.
If you have any questions or would like to know more about how we can meet your company's needs as your linear potentiometer manufacturer, contact one of our engineers at (888)795-2283. We're ready to work with you to
design a sensor solution.
Customizing Position Sensor Solutions & Pots for Major Brands Since 1989
Spectra Symbols' wide range of sensor solutions, whether it's stock sensors or a custom project, has got you covered. Contact us today to learn more.
40 years of sensing technology has generated the best thick film sensors world-wide
Linear Position
Potentiometer
Flex Sensor
Force Sensor
Flex Circuitry Patches and Controls
Wireless System add-on to all sensors
Class 1, Div 1 sensors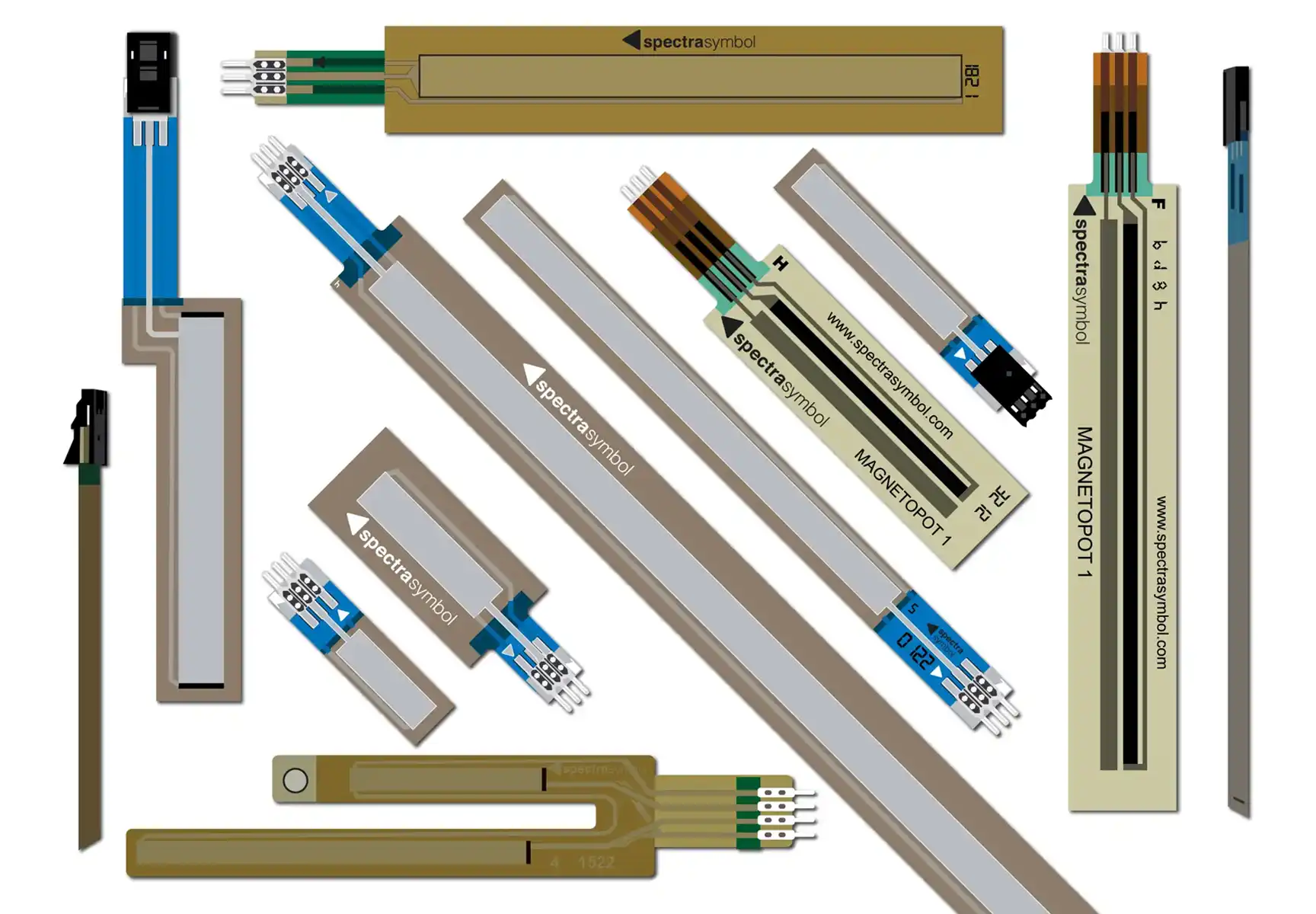 LOW PROFILE
OEMs often struggle to create space for sensors. Our Thick Film sensors can fit! We are low profile!
LOW COST
Spectra Symbol's sensor origins come from Membrane Switch technology, which require efficient and low-cost materials.
LOW POWER
Spectra Symbol's sensor platform is based on the linear potentiometer - which requires micro-amps of power.