Welcome to the Future of Flex Sensor Technology!
Presenting the new SpectraFlex™ Flex Sensor from Spectra Symbol – a groundbreaking solution pushing the boundaries of what's possible.
Unmatched Precision, Ultra-Light:
Our latest release, the
SpectraFlex™ Flex Sensor,
sets the new industry standard. Engineered to be lighter than ever, this state-of-the-art sensor guarantees less interference and maximum convenience.
Peak Accuracy, Minimal Drift:
Wave goodbye to unnecessary drift. The SpectraFlex™ Flex Sensor has been intricately designed to deliver unprecedented accuracy, ensuring that you receive reliable data every time. Whether it's for research, industry application, or independent projects, our new flex sensor meets your exacting standards.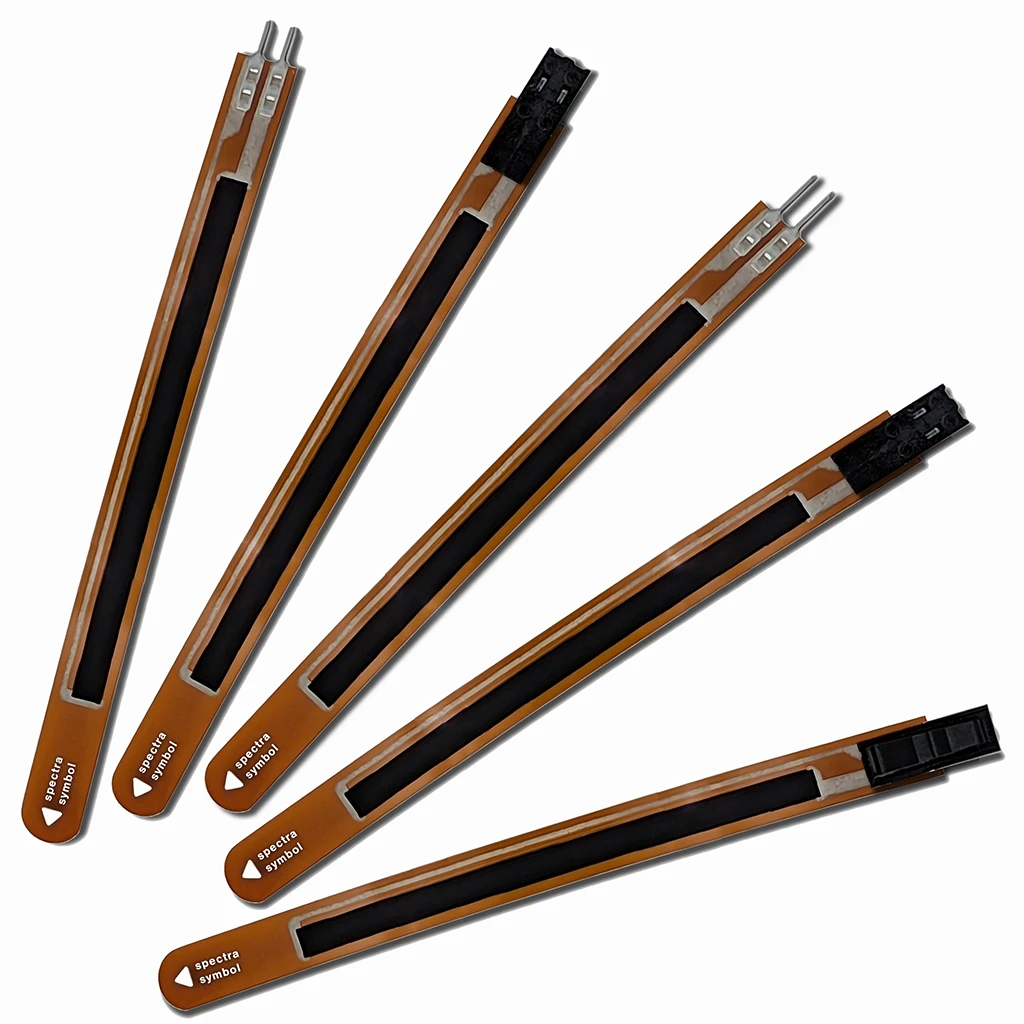 The new SpectraFlex™ series of Flex Sensor delivers unprecedented precision and accuracy, now with nearly zero drift.
New SpectraFlex™ Resistive Flex Sensors Technology by Spectra Symbol
Durability that Lasts - Tested at More Than Double The Expected Cycles for Lifespan
Don't compromise on lifespan. With the SpectraFlex™ Flex Sensor, durability meets advanced technology. Built to withstand rigorous use, this sensor delivers dependable performance over time, potentially outperforming its predecessors. Tested at over 2 million cycles & higher at 180 degrees over an 8mm radius.
Embrace the Future with SpectraFlex
Unleash the power of cutting-edge technology with the SpectraFlex™ Flex Sensor. Its game-changing features herald a new era of precision, reliability, and longevity. Join us as we continue to revolutionize sensor technology.
Spectra Symbol – Leading Innovation
At Spectra Symbol, we're committed to pioneering the field with innovative solutions. Our new SpectraFlex™ Flex Sensor is the latest addition to our lineage of high-quality, reliable sensors. Trust in Spectra Symbol to deliver unparalleled technology that caters to your needs. Don't wait. Experience the difference with the SpectraFlex™ Flex Sensor today. For more information, contact our team or request a quote. We're more than ready to assist you with your technology needs.