CUSTOMIZATION TO FIT YOUR NEED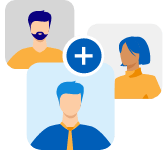 A Dedicated Development Team
With SpectraSymbol, you'll have a dedicated project management and engineering team with you at every step. We can guide you from initial concept, to prototype position sensor or potentiometer, to production and deliver custom turnkey projects. Your project team will work closely with you to understand your goals and adapt to even the most challenging requirements.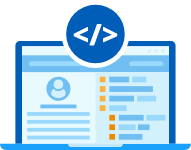 A Single Source OEM & ODM
Need start-from-scratch custom sensor product development? With in-house capabilities ranging from design to manufacturing to supply chain management, we have what it takes to be your single source OEM (Original Equipment Manufacturer) and ODM (Original Design Manufacturer). With one partner from start to finish, you'll have total cost and quality control.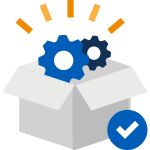 Endless Customization Options
We regularly customize aspects of existing position sensors or potentiometers for our customers who don't need a brand new product built from scratch. We can customize size, housings and protective covers, display layout, indicators and alerts, configuration options, measurement ranges, integrations, calibrations and just about any other aspect of our products!
Start Building Your Sensors in a Couple of Weeks!
We will develop a solution with clean design that answers your application's needs.
Our Sensor Customization Services
We've developed custom products that you see on retail shelves and products that impact you behind the scenes in residential and commercial applications. We take pride in a tried and tested process that's successful with a wide range of companies and industries. Our engineers love solving tough problems and consistently achieve great results.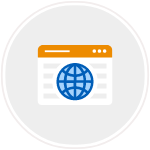 Custom Product Development
We provide Custom Product development tailored to your specific application's requirements. We deliver ideal solutions combining technological expertise and established design methodology.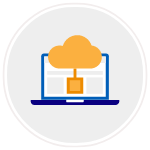 Product Reengineering and Enhancement
We provide reverse engineering of existing systems to understand your system's functionality and technical architecture and introduce new efficiency and overall performance with our components.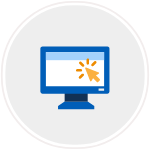 Product Testing
We provide final testing & calibration of our sensors & potentiometers, functionality-to-requirements verification for the application, usability and industry standards compliance testing and reliability/stability testing.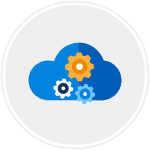 Product Maintenance
As your product or process evolves, so can our component! We work hard to make any design adjustments or alterations for an updated application or product variant you put into production. Spectra Symbol partners with customers for the long-haul and you can depend on our ongoing support!
Potentiometers for Position Sensing, Controlling, & More!
Spectra Symbol designs and Manufactures custom potentiometers for a large variety of applications.
Potentiometer Customization is Not Our Only 'Edge' on Competitors
Spectra Symbol designs and manufactures the thinnest profile potentiometers and positions sensors on the market today.
Our main series of
SoftPot, ThinPot, HotPot
&
Flex Sensors
are all under 0.5mm thick and extremely compact on other dimensions as well. Depending on connector choice the entire component can be almost paper-thin, while retaining incredible durability, reliability, and accuracy still. Not to mention exceptional cost savings.

(edge-view of a Spectra Symbol ThinPot Linear Potentiometer)

(edge-view of a Spectra Symbol SoftPot Rotary Potentiometer)
Application Selection Assistance Guide
Potentiometers
NEED:
Setting
(Control/Input)
Application:
Trimmers Used Once (or infrequent)
Panel Controls Used Often
Sensing
(Feedback/ Tracking/ Output)
Application:
Motor Control & Position Feedback
For Near-constant Movement
Hall Effect
NEED:
Sensing
(Feedback/ Tracking /Output)
Application:
Position Feedback
For Near-constant Movement
Encoders
NEED:
Sensing
(Feedback/ Tracking /Output)
Application:
Motor Control & Feedback
For Near-constant Movement
Capacative
NEED:
Sensing
(Feedback/ Tracking /Output)
Application:
Position Feedback
For Near-constant Movement