Our Top Rotary Position Sensors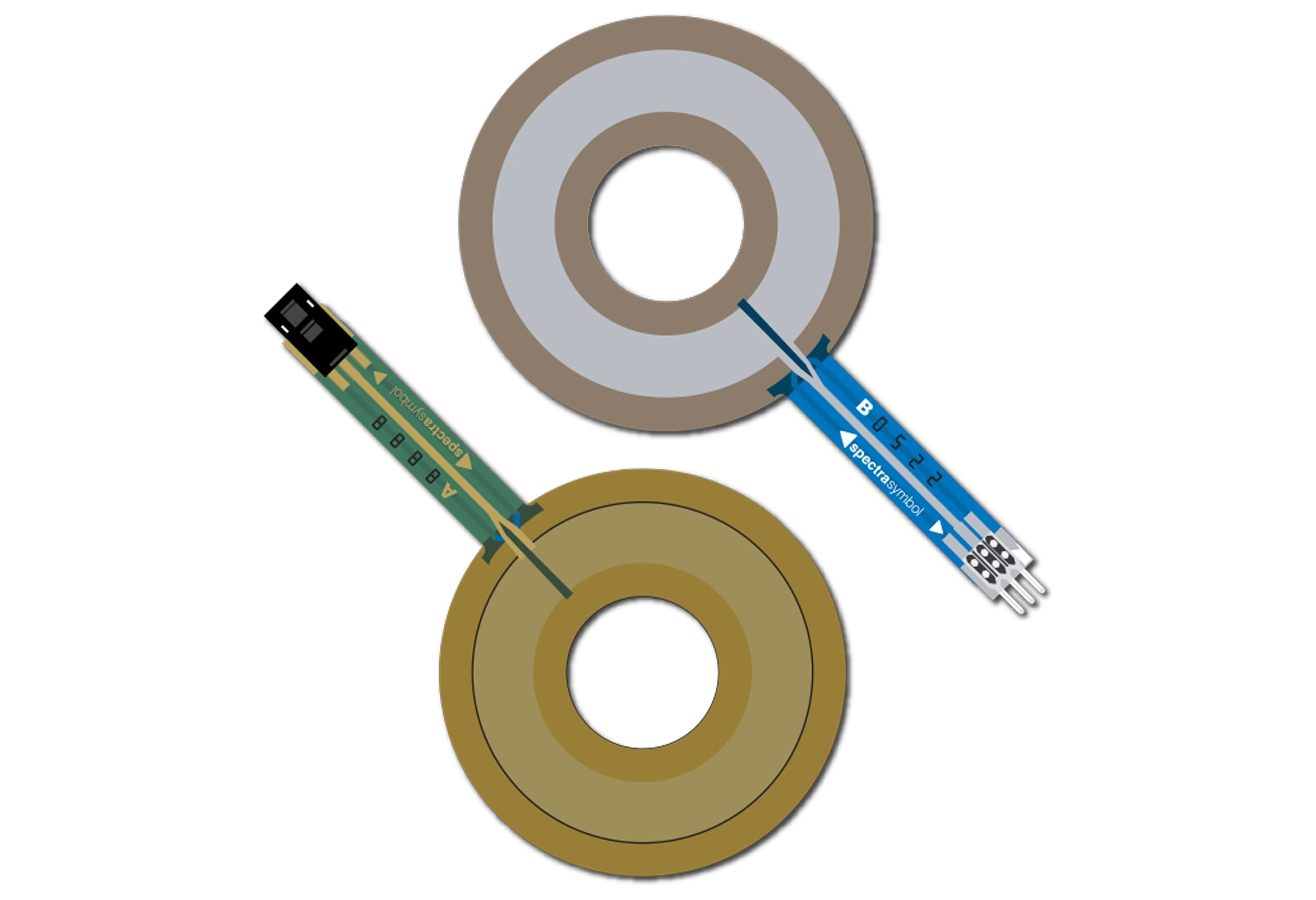 Spectra Symbol designs and manufactures custom rotary potentiometers for a large variety of applications.
What Are Rotary Position Sensors?
A rotary position sensors is a sensor that can determine absolute position along an arc. Effectively measuring degrees of rotation between 0 and 353 degrees (active sensor angle). Our sensor hardware works extremely well with control software and we are able to produce dependable rotary sensors that achieve accuracies of as low as ±3% linearity.
Our rotary potentiometers are also customizable.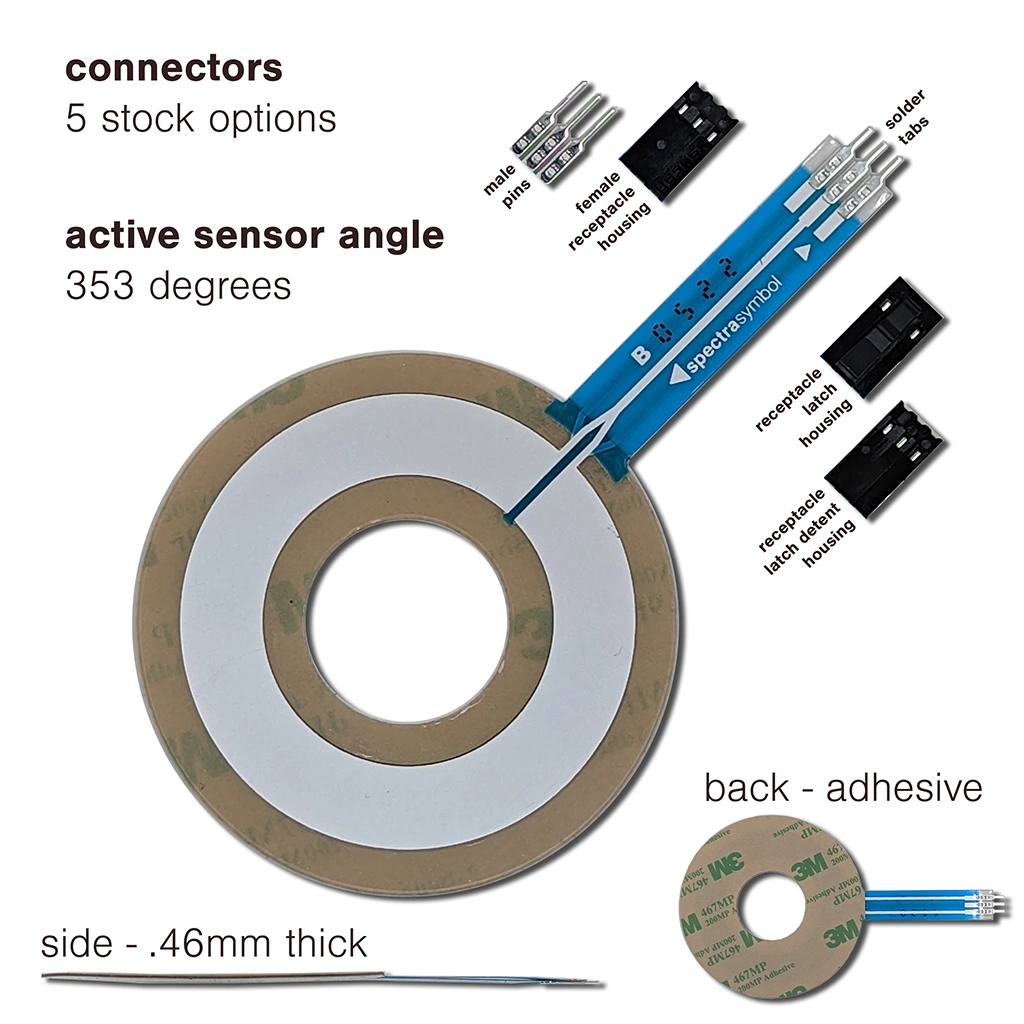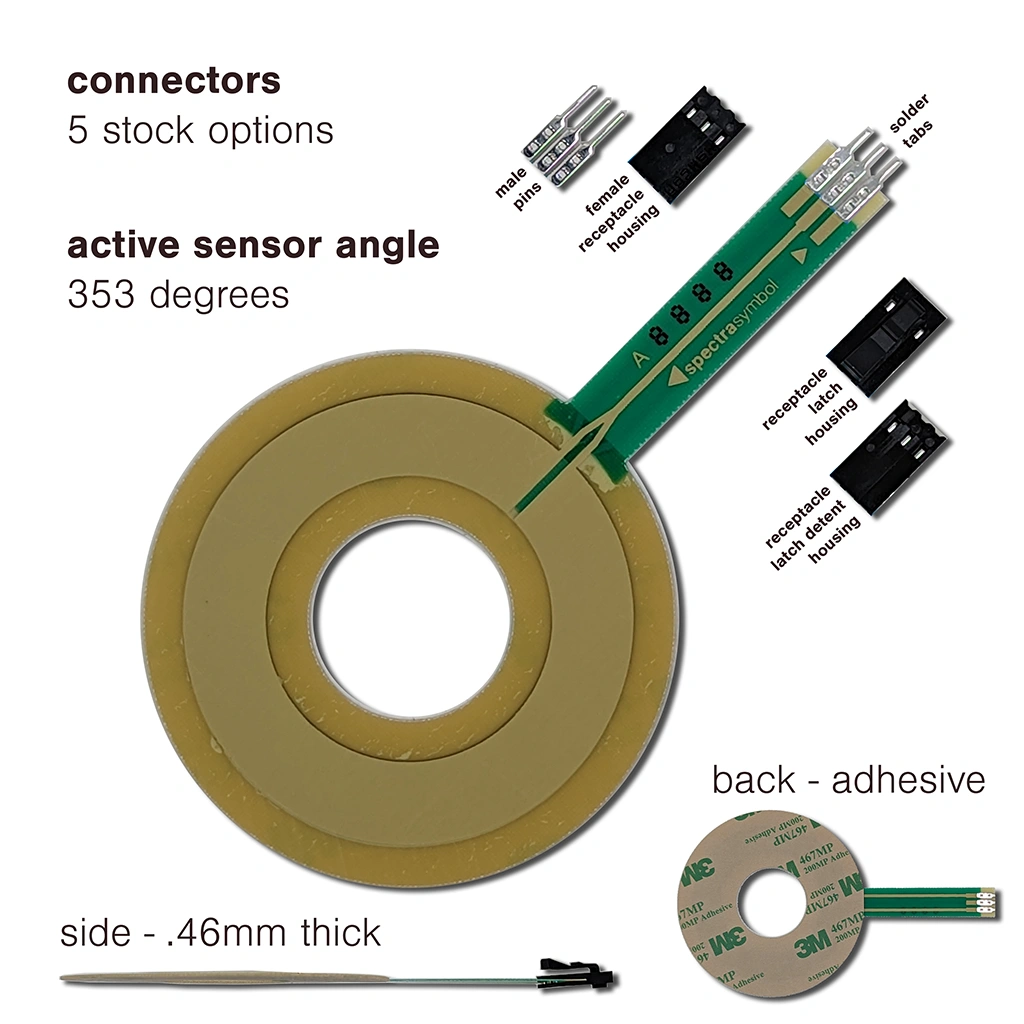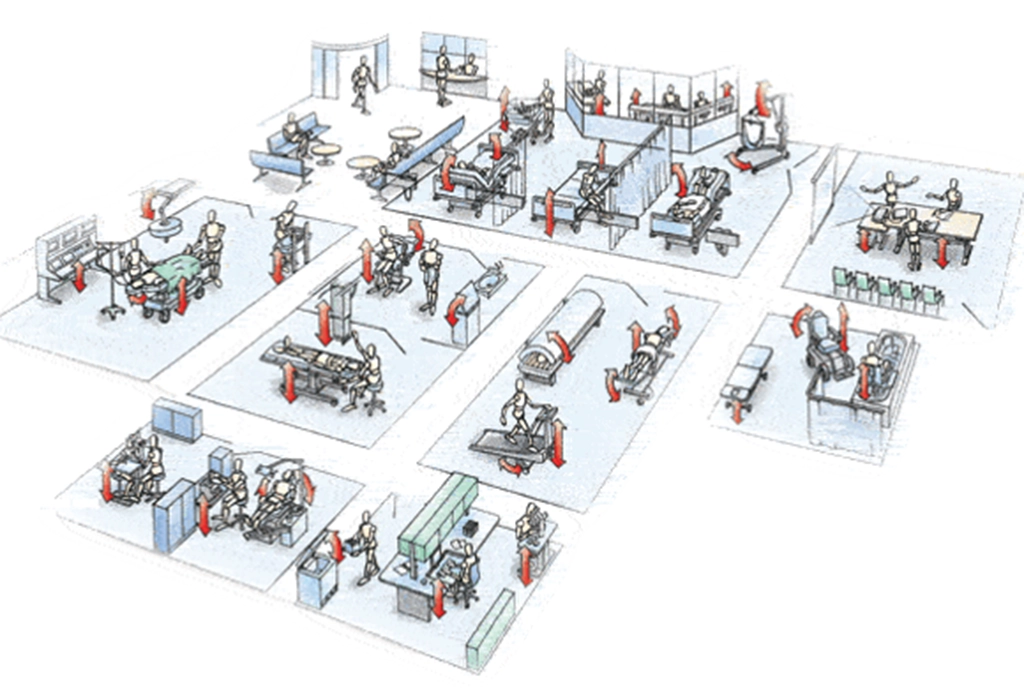 Rotary Position Sensor Utility with Actuators
Our rotary membrane potentiometer technology offers a low form-factor for the feedback it provides.
Recommended for use whenever absolute position is required.