Potentiometers for Extreme Temps & Environments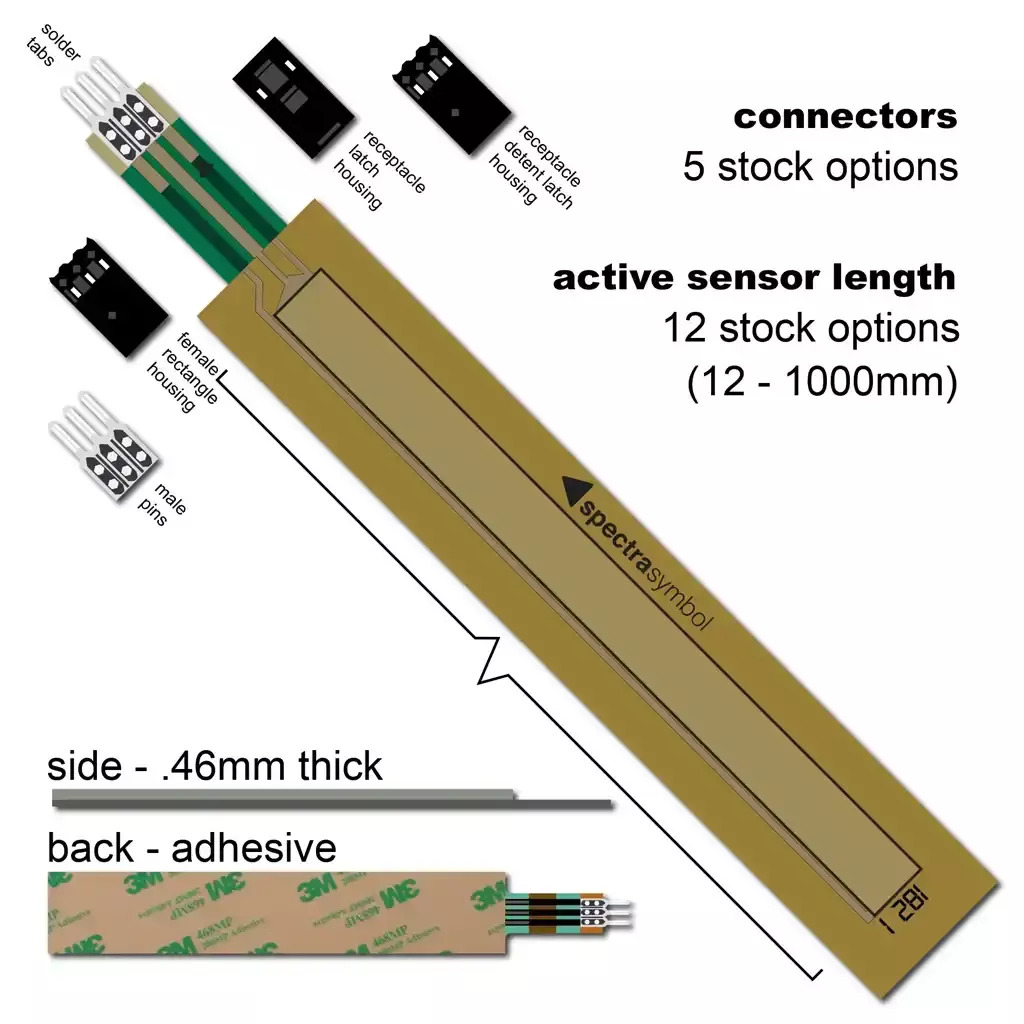 HotPot Position Sensors as Input OR Output
Operating in high temperature environments calls for a more reliable heat resistant position sensor or potentiometer.
Spectra Symbol's HotPot potentiometer
makes reliable mechanical control or tracking movement in a volatile environment easier. It has a thin and sealed form factor that allows it to operate at temperatures ranging from -40°C to +85°C. This feature makes the HotPot an ideal heat resistant potentiometer or position sensor for industrial, military, and automotive applications. Design engineers choose the Spectra Symbol HotPot because of its robust design and high life cycle output.
Made from impregnated fiberglass material, the Spectra Symbol HotPot potentiometer is highly resistant to temperature fluctuations. It operates either via direct actuator contact, finger contact, or ideally a wiper or plunger under controlled pressure for maximum reliability.
The Hotpot is an invaluable tool for applications that require precise control or absolute position sensing
when the environment it is operating in is less than gentle.
You can combine multiple HotPots in a single control panel. You can change the resistance by simply pressing down on different parts of the strip, which can measure up to 1000mm+. By changing the resistance, you can easily calculate the relative position on the strip.
The HotPot is Not Simply Heat Resistant, But Cold Resistant as Well
Spectra Symbol designs and manufactures custom high-temp resistant potentiometers for a large variety of applications.
Valuable Features of the HotPot Potentiometer
Robust design for maximum durability
Easy to install or mount
Sealed for maximum reliability in harsh environments
Cost effective/economical
Offers Ultra-thin form factor
High life cycle and tolerance to heat and humidity
Dust and water proof