Our Resistive Flex Sensors
Extreme Versatility of Function & Application
Flex sensors can be
found in many applications
including, but not limited to: joint/hinge actuators in machinery, robotics whisker sensors, door sensors, and even biotech wearables for position & mobility tracking in human joints. The uses are many, and many have not yet been conceptualized. We love working with companies to make new and innovative applications a reality, so don't hesitate to reach out and see what we can create together!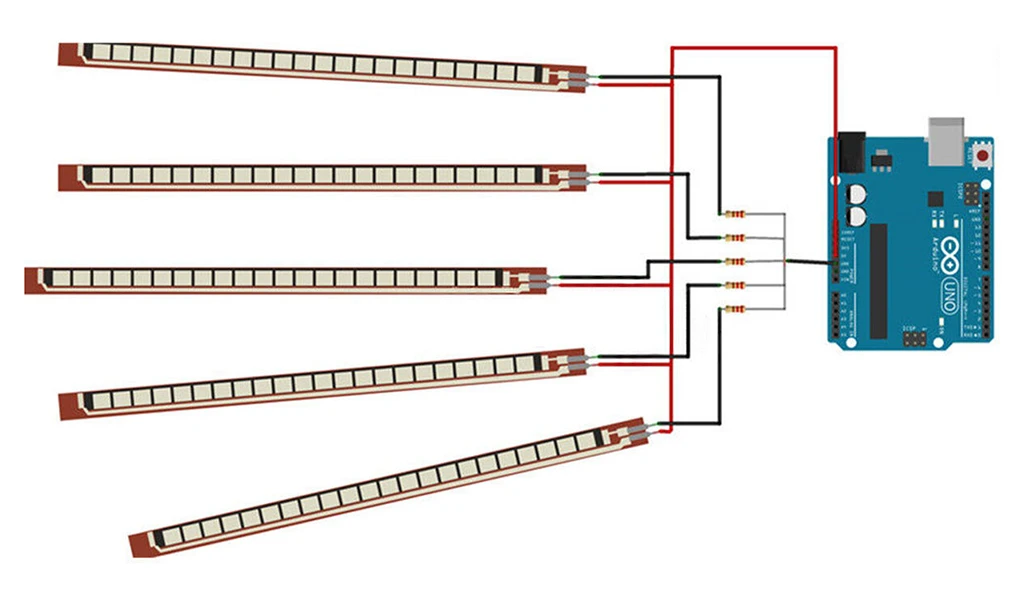 Spectra Symbol designs and manufactures flex sensors that are incrediby versatile, capable of high accuracy and reliabiltiy on tight or wide radius bends.
Resistive Flex Sensors Technology by Spectra Symbol
Sensing a bend in any product is easy with Spectra Symbol's high quality Resistive Flex Sensors. Made with the finest materials, this product is essential in any manufacturing and robotics facility. Spectra Symbol flex sensors are available in the following active lengths: 2.18 inches and 3.75 inches.
Don't worry about the kinks with Spectra Symbol's Flex Sensors either, as we have tested the bend diameter at as low as 10mm. We contunue to push the limits on just how tightly a flex can go and still produce consistent and repeatable outputs. In short, our flex sensors function well, with extremely low drift in either broad or tight bend applications.
Customization is always possible with Spectra Symbol. So contact us today to chat about your unique application and part needs! Though you can get out-of-the-box sensors ready to plug in and play with right now from one of our several reseller partners & well known component marketplaces as well if you are still in early development phases.