How much can a flex sensor Bend?
Spectra Symbol leads the way in flex sensing versatility and reliability since we first began to develop our flex sensing technology in the late 80s.
It is incredibly flexible as the name implies, and while many applications have used our sensors for more gradual bends or flexes along the active restive sensor length, the reliable flex diameter is actually quite tight, and that is a very good thing!
We have done extensive testing on flex diameters of as low as 10mm on the hing point without losing high repetition reliability and sensor accuracy. We are constantly pushing the limits though and are currently working on the next iteration of the flex sensor with virtually 0 drift and even tighter reliable flexing. Contact us if your application requires a tighter flex or bend and we'll be happy to work with you on a custom solution or cutting-edge prototype. Some of the greatest advances in our sensor technologies have been in response to a seemingly impossible applications. Spectra Symbol pushes the limits continually.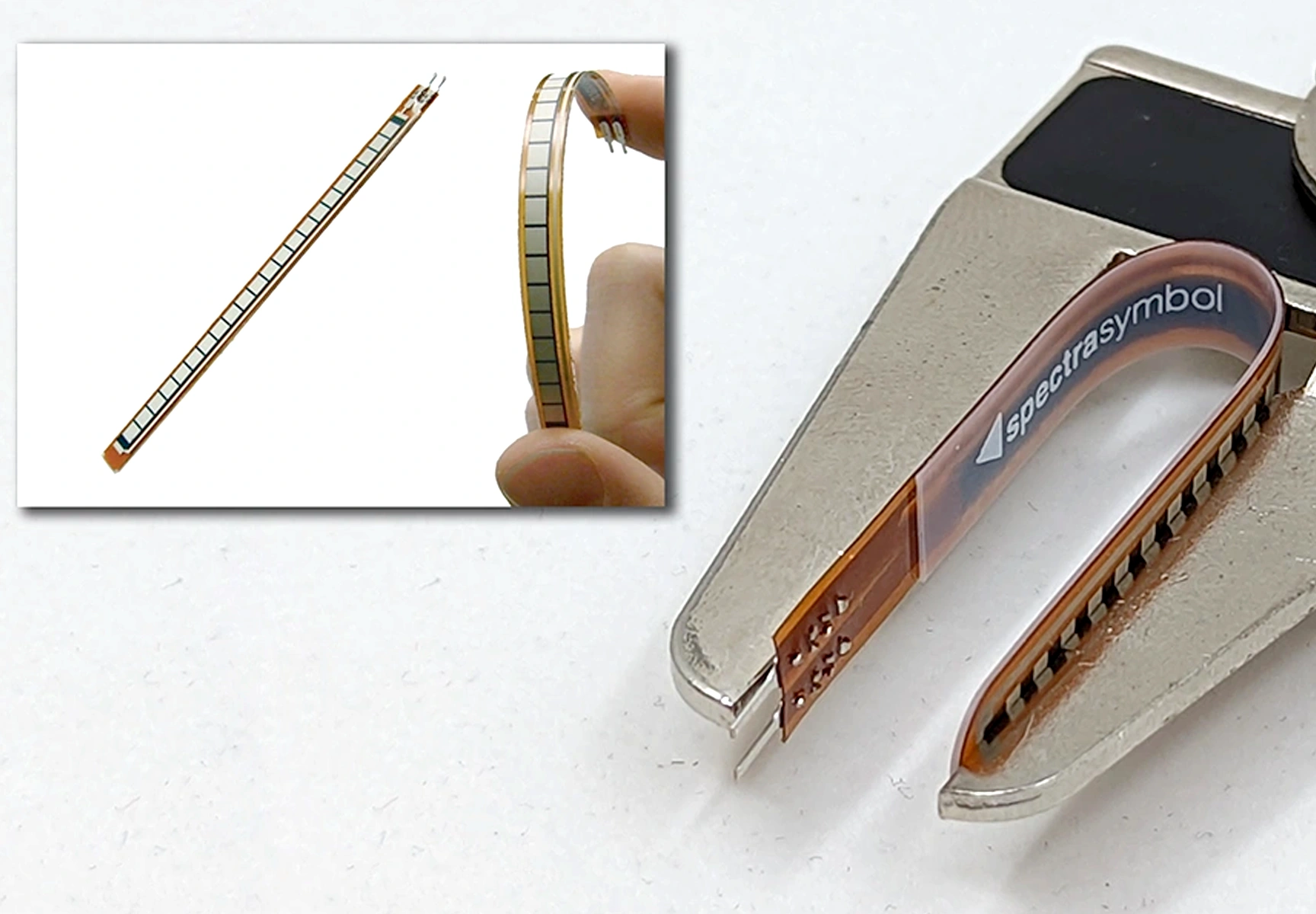 Need More Questions Answered? We are happy to help! Feel free to give us a call, or submit your questions via the form below.